About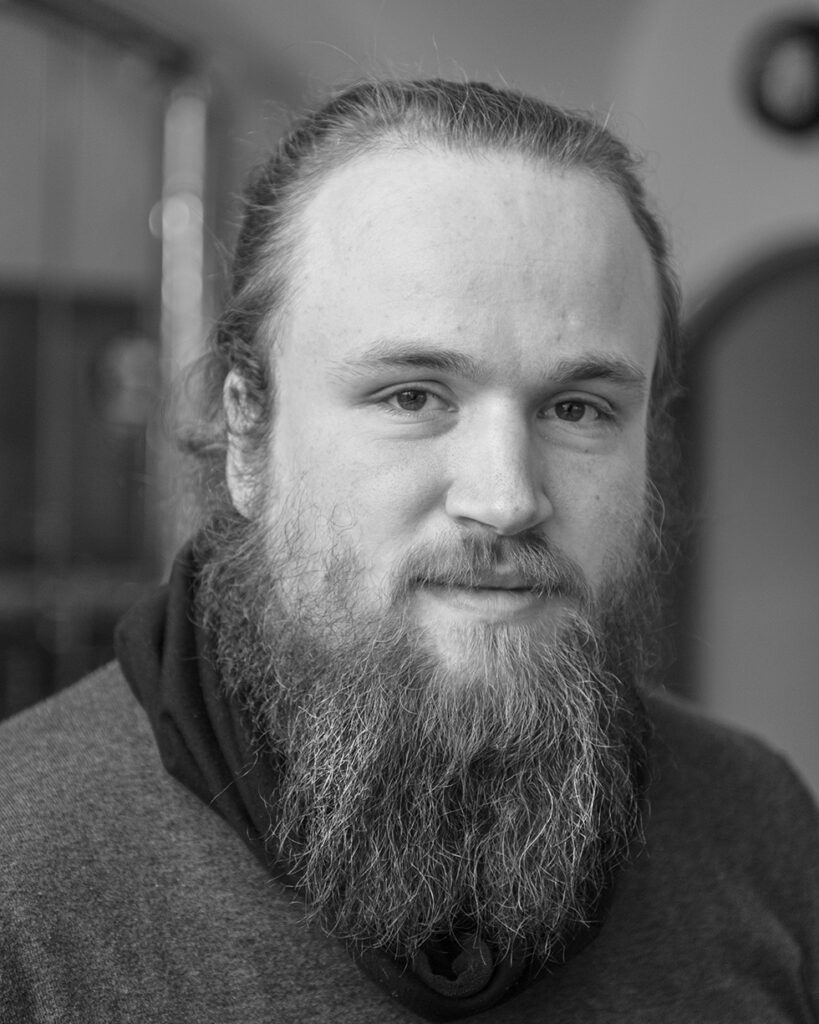 My name is Matthias, I am a Munich-based photographer.
Interested in photography since my early childhood, I took my first photo in 1997 at the age of four. It was a real wildlife photo – a stuffed animal dog, placed on my parents' couch. My first camera was given to me in 1998.
In 2015 I started studying photo design at the Munich University of Applied Sciences. There I had the chance to explore the different genres of photography. Also, I learned a lot about design and how to film and edit short video productions. During my time there, I majorly focused on portrait, product, architecture, and documentary photography. For six months I lived in Stockholm to work on an architecture book project.
After my bachelor's thesis »1.5°C« – a documentary work about the impact of the anthropogenic climate emergency in Mongolia – I am working as a freelance photographer and light assistant.
My main focus at the moment is on portraits, documentaries, events, and architecture. I am especially interested in projects about sustainability, social justice, and equality.
So if you are interested in working together, please contact me. I am looking forward to hearing from you!
Exhibitions
2023
»德國攝影書大獎21/22 / Deutscher Fotobuchpreis 21|22« @ Goethe Institut Hong Kong // Hong Kong
2022
»Den tyske fotobokprisen 2021« @ Goethe Institut Oslo // Oslo, Norway
»Photobook One« – mohit.art @ Emkan Gallery // Tehran, Iran
»Deutscher Fotobuchpreis 2021/22« @ Forum für Fotografie // Cologne, Germany
»This is not a suitcase« – mohit.art @ Khaneye_Ma Art Residency // Kerman, Iran | Baten Art Gallery // Sirjan, Iran | Padiav Home // Yazd, Iran
»Deutscher Fotobuchpreis 21|22« @ Regierungspräsidium Karlsruhe // Karlsruhe, Germany
Frankfurt Book Fair #fbm22 @ Messe Frankfurt // Frankfurt am Main, Germany
»European Photobook Exhibition« – The 2nd Hong Kong Photobook Festival @ Goethe Institut Hong Kong // Hong Kong
2021
Stuttgarter Buchwochen @ Haus der Wirtschaft Baden-Würtenberg // Stuttgart, Germany
Photobook Emroozeh – mohit.art @ Hasht Cheshmeh Art Space // Kashan, Iran
2018
»Identität« @ Bellevue di Monaco // Munich, Germany
Clients
Fontys University of Applied Sciences | PEPE Arts | Bundesverband Zeitgenössischer Zirkus | Bauhaus Dessau | Atemzug e.V. | Munich University of Applied Sciences | JiM e.V. | Imago | Zirkuswerk Stuttgart | Kathrings | Compagnie Wurst | Rottenart Productions | Sozialreferat München
Publications
Ponte | Tadaa Magazin | VOICES | Theater der Zeit